Make Your Raleigh Windows Shine With Professional Window Cleaning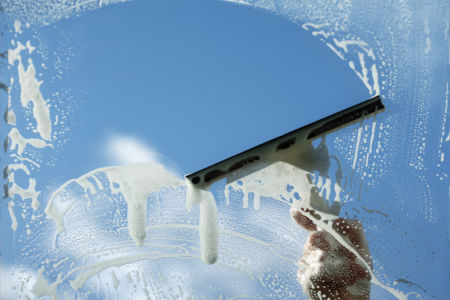 Your windows play a very important role in the overall beauty of your Raleigh home, and if your home's windows are covered in dirt, grime, mold, or mildew, it could actually be affecting the value of your home, as well as it's curb appeal. If your windows are looking like they could use a bit of help lately, it's time to call in the skilled pressure washing experts here at No Pressure Power Washing, and let us provide you with the window cleaning services you need to keep your home looking great. Are you looking for a professional Raleigh pressure washing company who can help you with all of your window cleaning service needs? If so, give our team of skilled professionals a call today and let us show you the kind of quality results that have helped make us one of the most trusted names in window and gutter cleaning the area has to offer.
In addition to making your home look dingy overall, the buildup of contaminants on and around your windows can also start to damage your window frames over time, leading to deterioration and rot. With our professional window cleaning services, however, you can get the cleaning you need for your windows and the areas surrounding them, helping to preserve their integrity and protect the exterior surfaces of your home. If you have any questions about our full line of high-quality window cleaning services, or if you would like to schedule an appointment to get your free estimate, give us a call today. Our team of experts are always standing by and would be happy to assist you in any way we can.
---
Recent Articles
How Professional Roof Cleaning Can Help You Sell Your House
When someone searches for a Raleigh house to buy, they are looking at everything, including the roof. If your Raleigh home has a dirty roof, it could lead potential buyers to believe that it needs to […]
3 Reasons Fall Is The Most Important Time For Gutter Cleaning
When it really comes down to it, there are many homeowners out there who don't realize how important their gutters are to the overall function of their roof. One of the best ways to ensure that your […]