Keep Your Raleigh Gutters Free Of Debris With Gutter Cleaning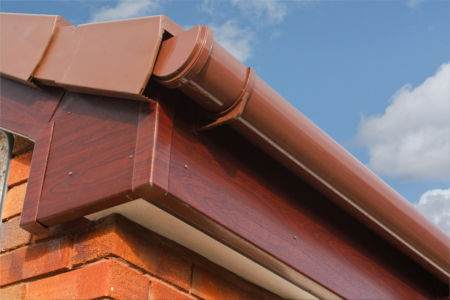 Your gutters serve a very important purpose for your Raleigh home, and provide a great deal of protection to your roof, but if your gutters are stuffed with leaves and other debris, it could be keeping them from performing like you need them to. If you're in need of professional gutter cleaning for your Raleigh home, it's time to call in the pressure washing specialists here at No Pressure Power Washing, and let us show you what we can do. Are you looking for a professional Raleigh pressure washing company you can trust with your gutter cleaning needs? If so, give our team of skilled professionals a call today and let us show you the kind of quality results that have helped make us one of the most trusted names in gutter and roof cleaning the area has to offer.
As the premier pressure washing company serving the Raleigh area, our team of skilled pros can provide you with the thorough gutter cleaning services you need to keep your gutters free of debris that could prevent them from functioning like you need them to. If you have any questions about our gutter cleaning services, or if you would like to schedule an appointment to get your free estimate, give us a call today. Our team of experts are always standing by and would be happy to assist you in any way we can.
Pressure Wash Your Gutters Inside & Out
In addition to the function they provide, your gutters are also a prominent design feature for the exterior of your home, and if yours are looking a bit dingy or dirty, it could affect the overall appearance of your home. With our comprehensive gutter cleaning services, our team of skilled pros will clean your gutters inside and out, making sure they flow smoothly and look great at the same time.
---
Recent Articles
3 Reasons Fall Is The Most Important Time For Gutter Cleaning
When it really comes down to it, there are many homeowners out there who don't realize how important their gutters are to the overall function of their roof. One of the best ways to ensure that your […]
How Professional Roof Cleaning Can Help You Sell Your House
When someone searches for a Raleigh house to buy, they are looking at everything, including the roof. If your Raleigh home has a dirty roof, it could lead potential buyers to believe that it needs to […]
Recent Gutter Cleaning Projects
---
Latest Projects
Complete House Wash Package in Raleigh, NC
This customer committed to having their entire house revamped with our "Complete House Wash Package". We traveled to Sanford, NC to do a house wash, gutter cleaning, driveway/walkway cleaning, and pa […]
House Wash - Bird Nest on Palmdale Ct in Holly Springs, NC 27540
House Wash in Holly Springs. We encountered a bird nest on the porch of this house. We were able to keep everything in tact. Are you looking for a professional pressure washing company who can he […]