Gutter Cleaning In Fayetteville, NC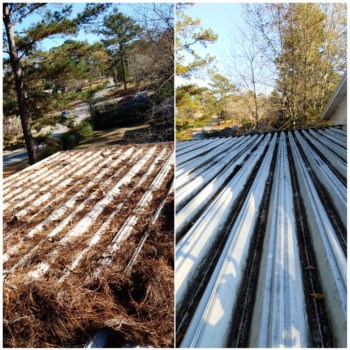 Another fall clean up in Fayetteville, Nc. We cleaned the gutters and blew all the debris off the roof also.
Services Used in Project
Gutter Cleaning Photos
Client Review:
Mr Mike response was quick. Very nice person. Excellent customer service. Looking to forward to hire him again!! I would highly recommend his service.
- Jeanette J.
---
How Professional Roof Cleaning Can Help You Sell Your House
When someone searches for a Raleigh house to buy, they are looking at everything, including the roof. If your Raleigh home has a dirty roof, it could lead potential buyers to believe that it needs to […]
3 Reasons Fall Is The Most Important Time For Gutter Cleaning
When it really comes down to it, there are many homeowners out there who don't realize how important their gutters are to the overall function of their roof. One of the best ways to ensure that your […]