House Wash in Goldsboro, NC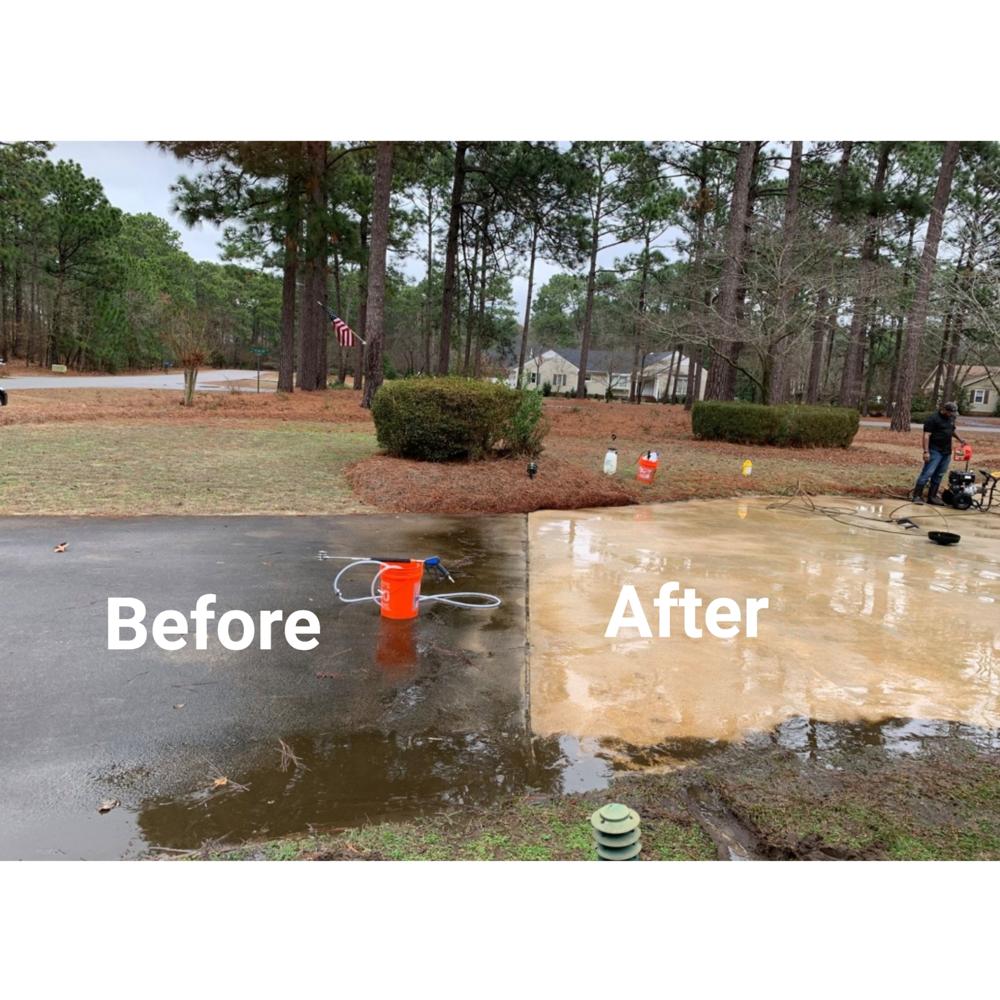 We washed everything on this property all the way down to the dog house in Goldsboro, NC. This all brick house and patio was brightened by our house wash methods.
When you're in need of high-quality pressure washing services to help you give the exterior of your home a thorough cleaning, No Pressure Power Washing is the local pressure washing company you can trust to get the job done right.
Before and After
Client Review:
Mike was professional, thorough, and went beyond expectations to ensure that everything possible was done to complete the job. He provided detailed communication and billing documentation along with superior workmanship. I would definitely use Mike again and highly recommend him for power washing services.
- Dwight S.
---
How Professional Roof Cleaning Can Help You Sell Your House
When someone searches for a Raleigh house to buy, they are looking at everything, including the roof. If your Raleigh home has a dirty roof, it could lead potential buyers to believe that it needs to […]
3 Reasons Fall Is The Most Important Time For Gutter Cleaning
When it really comes down to it, there are many homeowners out there who don't realize how important their gutters are to the overall function of their roof. One of the best ways to ensure that your […]