How To Clean Windows Without Smears: Expert Edition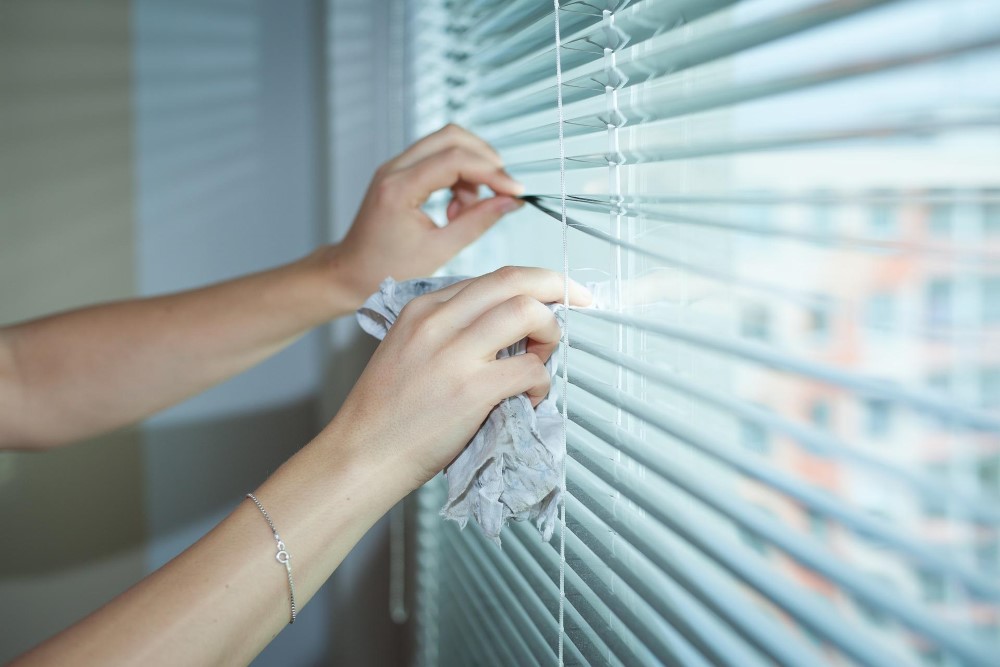 Imagine your dream house. It has sprawling gardens, seaside views, a basketball court, and … dirty windows? No, it likely has sparkling clean windows without smears. Cleaning your windows is essential to a healthy home.
Windows do more than look good – they can bring light, warmth, happiness, and life into your home. They're also necessary if you're selling your home or want to make a good impression on family and friends. Unfortunately, windows build up pollution and grime over time that needs proper cleaning. To help, we've asked experts from across the country to share how to clean windows without smears. So whether you rent an apartment in Kansas City, MO, or Buffalo, NY, these expert tips are for you.
Plan your cleanings for the proper seasons to avoid smears
Window cleaning is seasonal – the best seasons to clean are spring, summer, and fall. As professional cleaners, we always need to ensure that we have suitable materials, such as soap, water, and a proper squeegee. Being in this business for more than ten years, we know it's essential to clean excessive water out of the squeegee. – Rain or Shine Window Cleaning
Use a sheepskin scrubbing brush to remove tough stains
Fill the bucket about halfway with warm water, add a squirt of dishwashing detergent, and mix it together. Place your sheepskin scrubbing brush into the water and squeeze about two-thirds of the soapy water out with your hands. Scrub your window until you remove all tough stains, like bird and insect droppings. Wipe the squeegee dry and repeat until there is no more soapy water on your window. With a dry towel, wipe around the edges of the window frame to get rid of any excess moisture. Repeat this entire process for every window in your home. – Crocodile Window Cleaning & Pressure Washing
Wipe your windows with a squeegee for the best results
Use a squeegee to get the best results, which you can purchase at most hardware stores. Then, mix concentrated window cleaning soap with water in a bucket. Dish soap also works in a pinch. Scrub the windows with the soap mixture and then wipe along the very edge of the glass with the squeegee. Unless you're up for a challenge, leave cleaning the exteriors to a professional. – Redwood Window Cleaning. Finally, "to polish your windows," says Chris from Outshine Cleaning Services, "all you need is 0000 steel wool."
Everyday household products are all you need
It's easy to clean windows using common household products. All you need is standard dish soap, water, a bucket, and clean towels. Mix the soap and water in the bucket and dunk a towel in the mixture. Next, wipe the windows well and use a fresh towel to dry the glass. Wipe down all window frames and sills to keep them looking new. If you can, make sure to clean windows in warm weather, ideally spring or fall. – Omega Window Cleaning
Microfiber cloths are a lifesaver
To clean like a professional, skip Windex and paper towels and instead use dish soap and microfiber towels. While professional window cleaners use window scrubbers and squeegees, you can achieve a similar result with a couple of microfiber cloths, a bucket of water, and some dish soap. Follow these steps to clean like a pro:
Fill a spray bottle with water and put four drops of dish soap in the water. Mix it gently, but not enough to make it bubbly
Get two microfiber towels, one to get wet and one that will stay dry
Spray the window generously with the cleaning solution
Take your wet microfiber cloth and clean the glass in a Z motion, not a circle motion
With the same motion, dry the glass with a fresh cloth
Try not to clean windows in direct sunlight, as the solution may dry on the glass too quickly, making your windows look worse. – Michael Newby from No Pressure Power Washing
Clean your microfiber cloth in a clothes dryer
Invest in a good squeegee and microfiber cloth to clean windows like a pro. Add dish soap to a bucket of water as a wetting agent and detail the edges of the glass with the cloth. To clean the microfiber cloth, place it in a clothes dryer with a dryer ball for lint-free detailing. – Bling Bling Brisbane
Incorporate window cleaning into your routine
Window cleaning should be part of your regular home maintenance. This is especially important if you live in dry, dusty areas like Phoenix or Las Vegas. Hard water buildup, torrential rains, dust, wind, and construction work contribute to dirtier windows. – Uptown Window Cleaning
Use biodegradable cleaning materials
The best way to clean your windows is to use biodegradable soap and filtered water. This helps prevent scratches, limits pressure on the glass, removes stains, and eliminates pollution or toxic products that may affect your family's health. We recommend cleaning your windows once a year to avoid tough stains and eliminate accumulated fungus and pollution. – We Love Washing Windows